Hello Fellow Americans,
 After Trump gave his State of the Union Address a few months back, everyone has been wondering about Nancy Pelosi and her behavior throughout his whole speech. To give a small recap—she would not clap, give any standing ovations, whispered in mockery, and at the very end she ripped up the entire speech.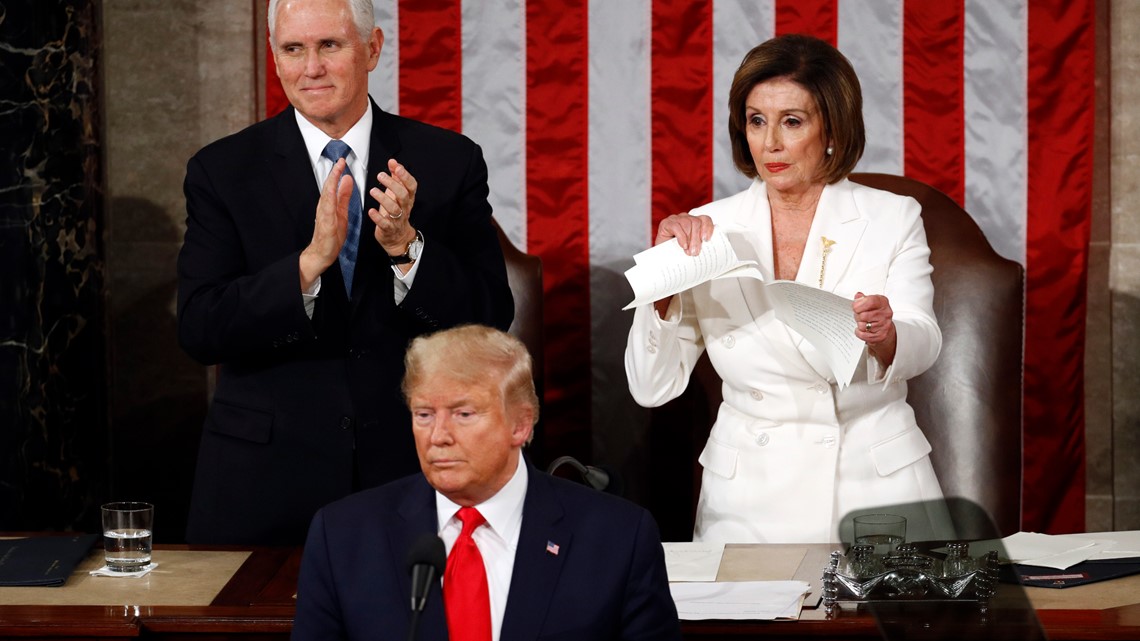 So, if you can recall these details you could see how people could think that Pelosi simply has it out for President Trump.
It has been reported that when the crisis hit, Pelosi did not show up to work (even though she is a speaker of the House of Representatives and considered essential personnel) amid the Covs-19 crisis. 
 Amongst this, you could find Pelosi bashing President Trump through various media outlets on the way he is deciding to deal with the crisis, without understanding the severity of the situation and how much pressure it is to be on the frontlines of such a transversal period in history.
So, with that being said…We want to hear from you guys—I challenge you to do some research and dig up anything you can find on this matter. And let us know in the comments if you think Pelosi still has it out for our President.
Stay Strong Patriot!!!
Click Here To Shop Presidential Greats